What is mobile application development?

Venturing into the realm of mobile application development unveils a dynamic landscape where innovation converges with technology to craft software solutions for handheld devices. Mobile application development is a meticulous process that involves the creation of application software tailored to the unique characteristics of personal digital assistants, enterprise digital assistants, and mobile phones. These applications can manifest in various forms – they might come pre-installed on devices during manufacturing, or they could be delivered as web applications, utilizing server-side or client-side processing (such as JavaScript) to bestow users with an immersive "application-like" experience within a web browser environment.

The journey of mobile application development traverses intricate territories. Software developers engaged in crafting these "apps" must traverse an expansive spectrum of considerations, ranging from diverse screen sizes and intricate hardware specifications to a plethora of configurations. This complexity arises due to the competitive nature of the mobile software landscape and the rapid evolution of each platform. The constant interplay between software innovation and the ever-changing hardware and software landscape forms the essence of this dynamic field.

The growth trajectory of mobile app development is nothing short of remarkable, both in terms of revenue generation and the burgeoning job opportunities it creates. This ever-evolving field is fueled by the insatiable demand for sophisticated and user-friendly apps that cater to the diverse needs of an increasingly mobile-oriented society. As smartphones and other handheld devices become an integral part of our daily lives, mobile application development becomes a thriving ecosystem that transcends boundaries, constantly pushing the envelope of innovation to create apps that are functional, engaging, and seamlessly integrated with the modern user experience.

Mobile application development is a term used to denote the act or process by which application software is developed for handheld devices, such as personal digital assistants, enterprise digital assistants or mobile phones. These applications can be pre-installed on phones during manufacturing platforms, or delivered as web applications using server-side or client-side processing (e.g. JavaScript) to provide an "application-like" experience within a Web browser.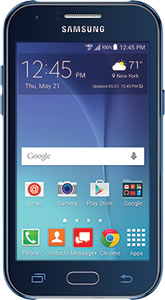 Specialize in these mobile application areas:

Apps that work on Android Devices

Apps that save time and money

Apps that work with specialized hardware

Responsive Websites for Mobile Phones
Several Mobile Related Articles:

Making My Website Work on Tablets and Phones

Puffin Browser for Flash on I-Pad and Android

How Mobile Devices is Changing Business
Additional Services:

Databases / Networking / Troubleshooting / Software Design / Training / Web Design / Webhosting