STEP 2:
Next move the mouse to any open area on the desktop. From there you will right-click the mouse again and select paste to paste the link.
See illustration below: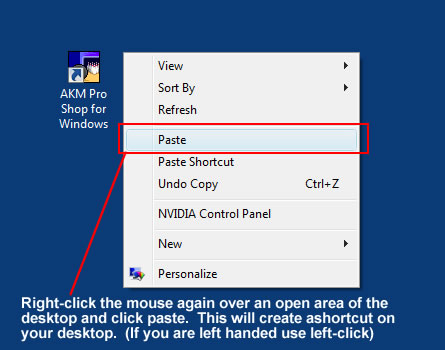 Once you pasted the shortcut, you can right-click on the shortcut again and rename it to anything that you want. Well, that is about it for this article.