Now I have found it to be a problem many times when working with applications that work across the network or in general good programs. So I have put together a quick tutorial on how to disable it and shut it off.
These are the steps:
1.
Click -> "
Start
" -> "
Settings
" -> "
Control Panel
"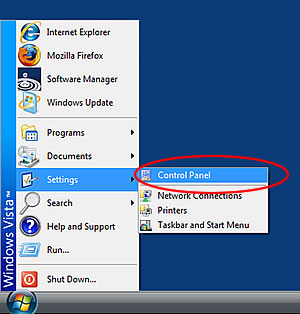 2.
Scroll down and look for "
User Accounts
" and double-click on that icon.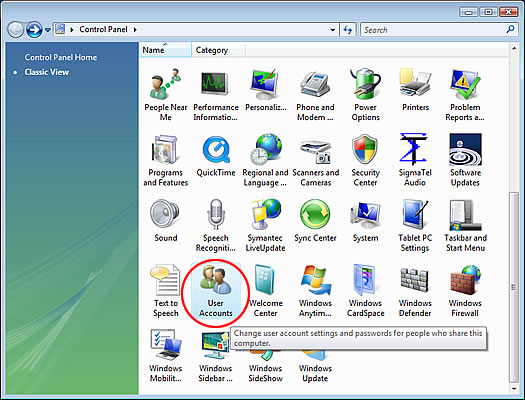 3.
You will see an item label "
Turn user account control On or Off
"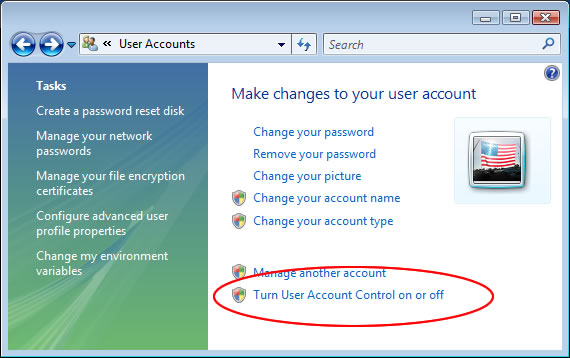 4.
Uncheck the box and click "OK" to commit the change.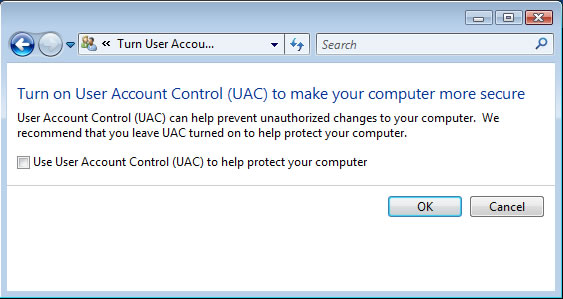 That is basically it, try running your program again and see if you have any problems with it.