Job Tracker for Windows
- A great way to track your jobs!

Now there is a simple software package for the independent contractor, computer professional and even the basic home user. Job Tracker is a simple, easy to use program that integrates itself with Windows to allow you to maintain contacts (both business and personal), maintain time billing and invoices. It is designed for quick access at your fingertips using a single key stroke.


Below is a screen shot of each Job Tracker screen:

This main control panel allows access to each screen. By pressing the "Hide" button will hide in the system tray. For quick access, you can popup the following screens using a single hot key.
Add/Modify Contact Screen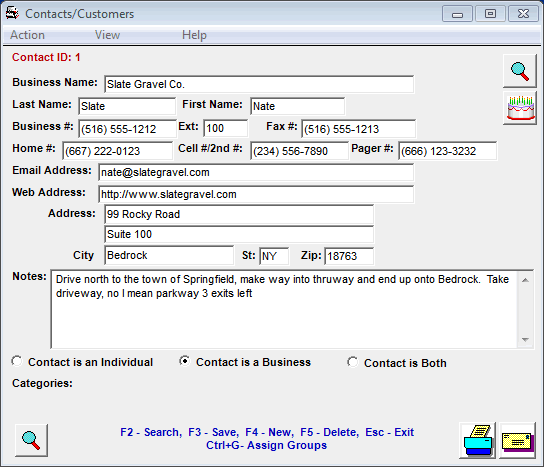 This screen allows you to add or modify new contacts. This screen also allows you to assign contacts
to multiple groups for easy lookup.


Select Contact Screen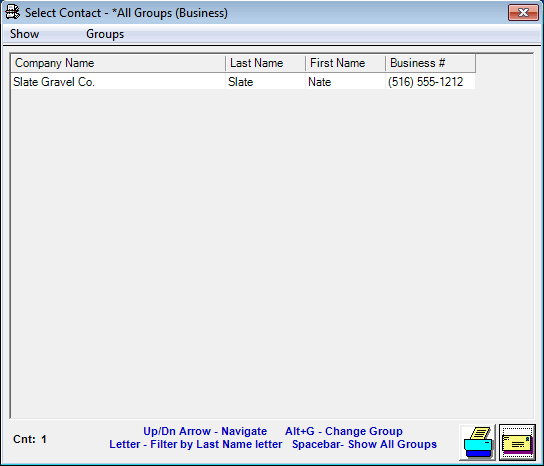 This screen allows you to select a contact for view or modify. You can type a letter to bring up those names beginning with that letter


Time Tracker Screen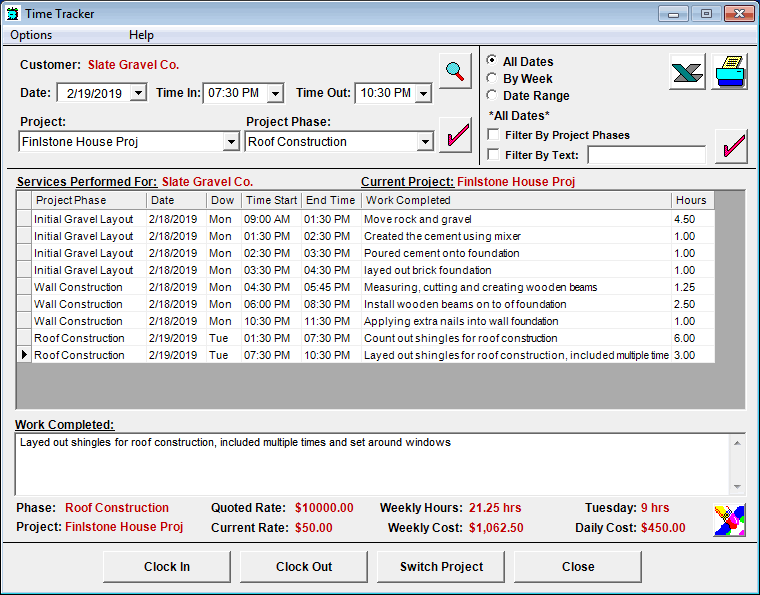 This screen allows you to keep detailed transactions of your work. It is used to eventually bill the client and allow you maintain details on progress of each project. It is a software version of a punch clock that can be transferred to an invoice for billing.
Create/Edit Invoice Screen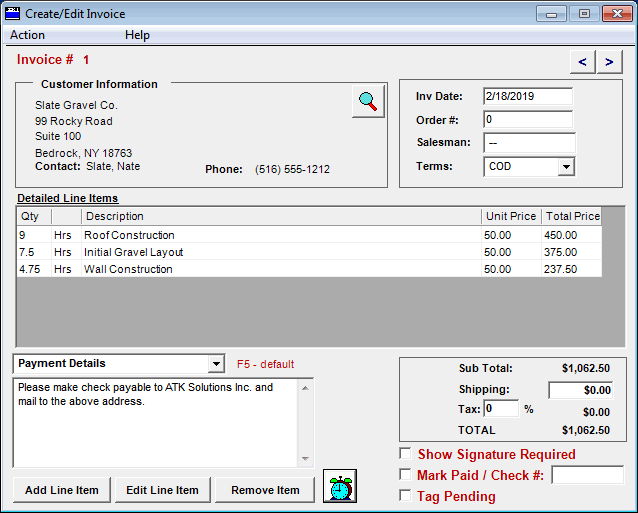 This screen allows you bill the customer for your work. It is a simple invoice module that allows you to create, manage and print invoices for customers. You can also carry over the work you did from the time tracking screen.

If you look closely you will see that this invoice was created from the timeclock hours above. In addition, it was automatically broken down in phases.
Select Invoice Screen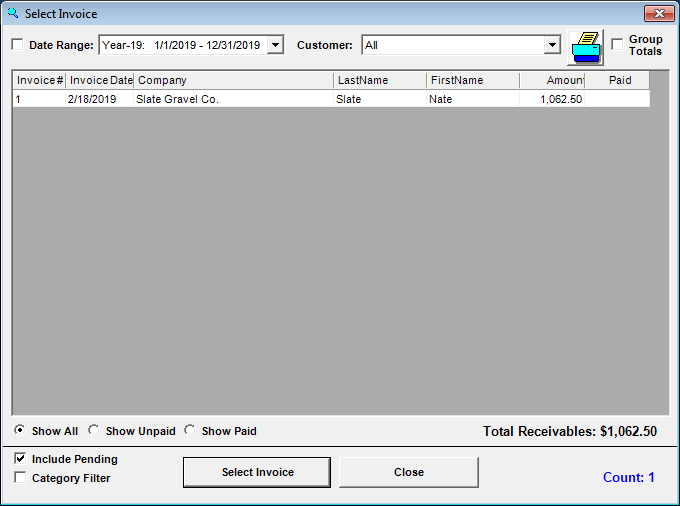 This screen allows you select an invoice to display. It also displays invoices that are paid/unpaid and allows you to print summary reports based on criteria (date/time/customer)
Job Tracker Software Price: $299.00
| | |
| --- | --- |
| Company Name: | |
| Company Owner: | |

*** Orders will be fulfilled through a downloadable email link for speedy delivery ***
---
System Requirements:
Works on Windows 98, 2000, XP, Vista, Windows 7/8/10
Also Works on Microsoft Windows Surface Tablet with Windows 8
Hard Drive (with a minimum of 500MB of free space)
128 MB or more of RAM
Mouse/Printer Recommended
Standard VGA Monitor or more