This screen is the main screen. It allows you to take sales orders and navigate throughout other sections of the program. This can be done using the ease of use keyboard, mouse or using a bar code scanner.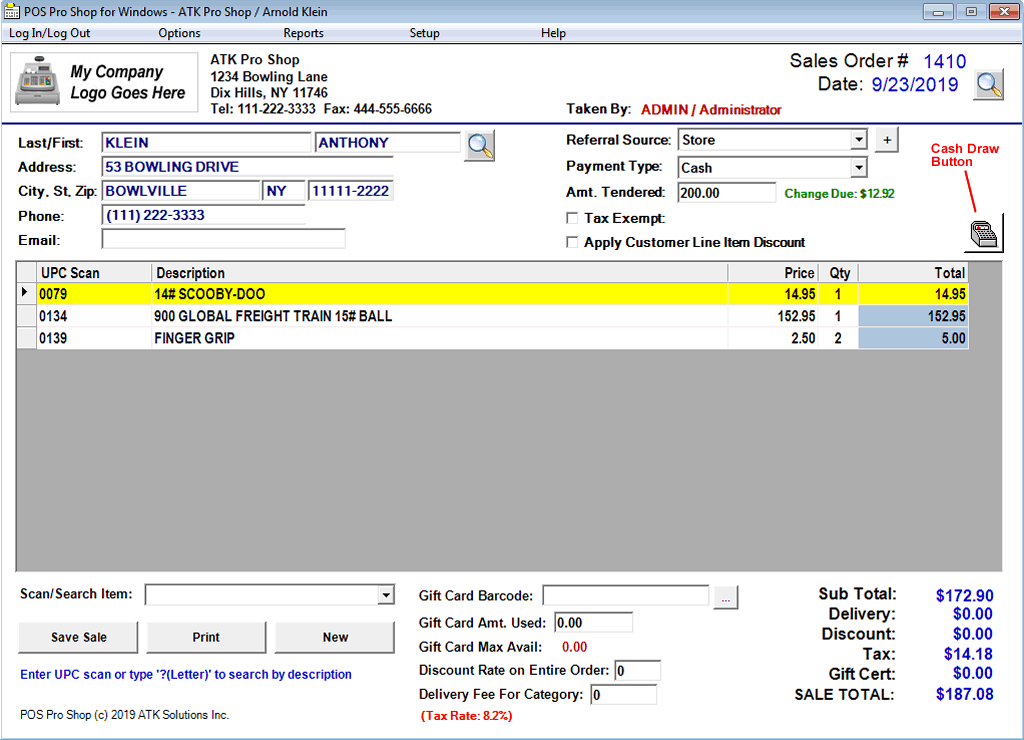 POS Pro Shop Features:


Create Sales Orders

Maintain/Track Inventory

Sales Order Reports

Inventory Reports

Re-Order Level Report

End of Day Report

Priority Customer Item Discount

Print Sales Receipts

Open Cash Drawer

Shows Amount Tendered

Calculates Cash Due

Inventory Categories

Referral Sources for Marketing

Attach Company Logo

Tax Exempt Sales

Works with a Bar Code Scanner

Entire Order Discounts

User/Password Access

Delivery Fees/Discount Rate

Create/Track Gift Cards

Export Reports to Excel CSV

Link to AKM Pro Shop Customers

Backup Database

Restore Database
Additional POS Pro Shop Screens.......
Select Sale/Invoice Screen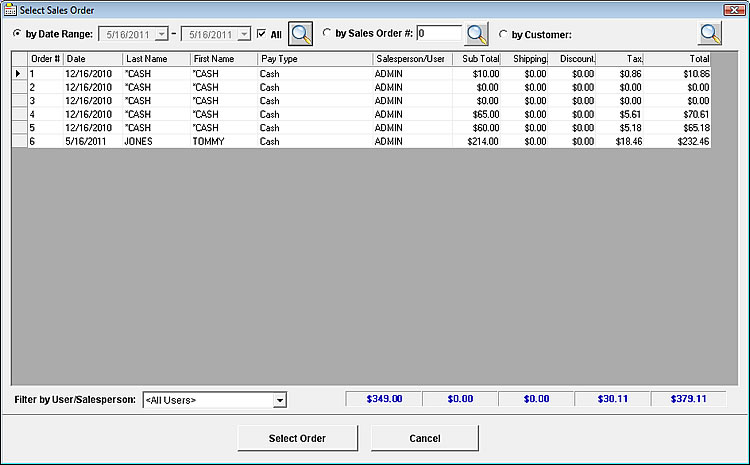 Once you complete an invoice or a sale, you can use this screen to retreive the invoice/sale for lookup or exporting

Add/Edit Inventory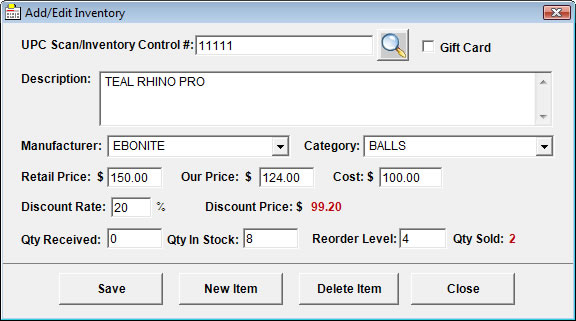 This screen allows you to add/edit/remove items from inventory. It also allows you to adjust stock for incoming items
Select Product from Inventory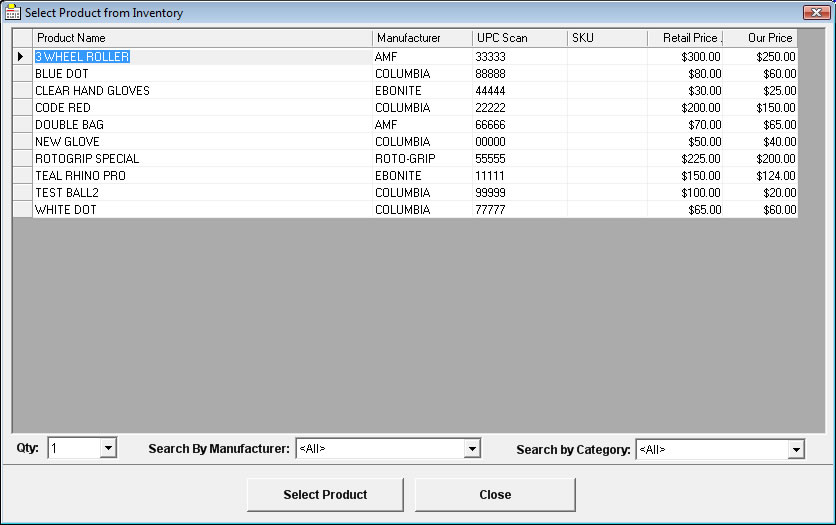 This screen allows you to do a detailed search for a particular item while taking an order using this easy pop-up grid
Edit Customer Screen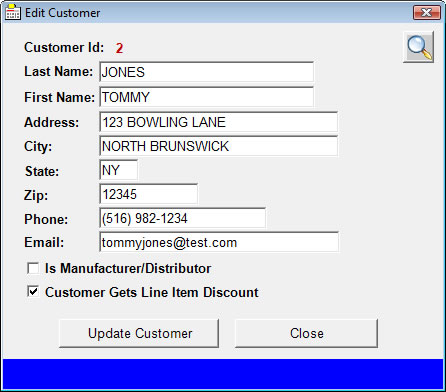 Once you have saved an order, you can modify the customer information should anything change from here
Inventory/Item Sales Report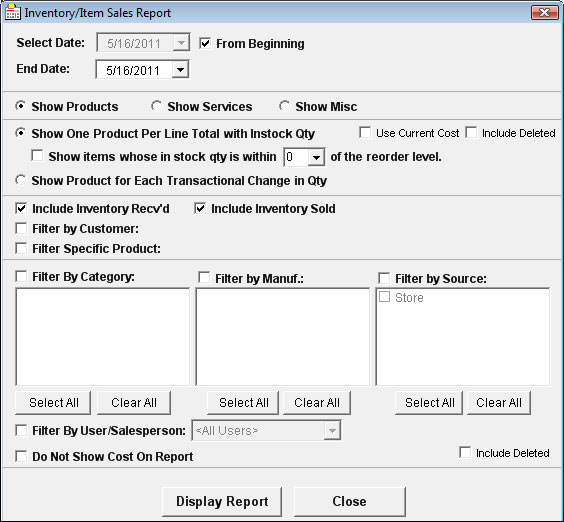 The reports section allows you to do a wide variety of reports on your sales and inventory. The screen above is mainly for tracking inventory. Which items are at the reorder level? It also shows cost and profit on sold items. It can also group each item by totals or show each change in quantity. There is also a sales report that shows what items have been sold belonging to a specific sales order. You also have the option to filter out on certain data.

Below is another sample report called "End of Day Sales Order Totals" Report:


End of Day Sales Order Totals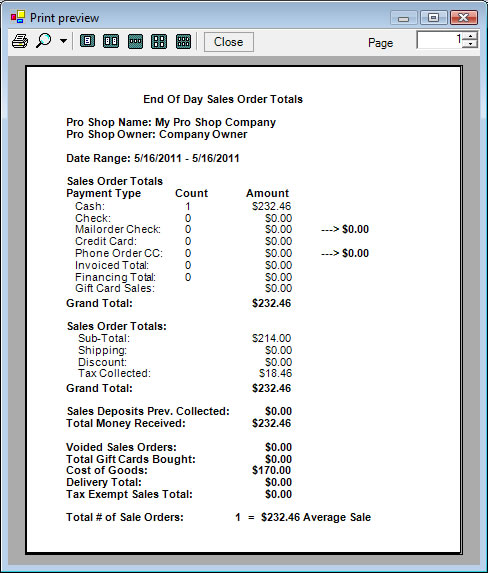 POS Pro Shop also has the ability to connect to your
AKM Pro Shop
customer database. That way when a customer walks in and wants a ball drilled for example, you enter his bowler and hand information in
AKM Pro Shop
. From there you can browse his name from POS Pro Shop, create a sale and print a receipt.
Also keep in mind, this software, by itelf, will work in other industries as well not just the bowling pro shop industry. Just be sure to download and evaluate our demo to be sure it fits your business needs!
In order for POS software to work with a cash draw, you will need to be able to click a shortcut or run a command to open the cash draw first. This is set up through your cash draw software! You then program the cash draw button by copying that command into our settings!